Our members report on why they are part of the Single Pair Ethernet System Alliance and provide information on other interesting questions about the Single Pair Ethernet megatrend. Among them: How is SPE evolving? How will it influence the Industrial IoT? Which products are already available today?
Let our members convince you and get you involved.
Statement Volker Bibelhausen & Torsten Janwlecke from Hannover Messe
At Hannover Messe, our members Torsten Janwlecke (COO at Phoenix Contact) and Volker Bibelhausen (CTO at Weidmüller) gave personal statements on the subject of Single Pair Ethernet for a video clip. Among other things, they talk about the constantly growing association of SPESA, standardization and the possibilities of SPE in the most diverse areas of application.
Volker Bibelhausen & Torsten Janwlecke from Hannover Messe

Simon Fischer explains why Hilscher believes in the advantages of Single Pair Ethernet and what makes the technology indispensable for different applications.

Ivan Corsini (Daetwyler IT Infra) welcomes you to the booth of the Single Pair Ethernet System Alliance at the Hanover Fair and shows new products from the Building Automation area which already realize the networking from the cloud to the end device.
Ivan Corsini (Daetwyler IT Infra)

Marco Henkel (WAGO) explains why "WAGO" is part of Single Pair Ethernet. From his point of view, the network behind the alliance is an elementary element for advancing the technology from a marketing perspective. "The Single Pair Ethernet System Alliance is a win-to-win network."

Manfred Walter (JUMO) shows their latest single pair Ethernet sensor, the "hydroTrans", with direct connection to the cloud in a real-time application.

Christof Spiegel (EATON) explains in his member statement as 50th member of the Single Pair Ethernet System Alliance why they joined this fast-growing association and why SPE will be a future standard for IIoT.

Karl Lehnhoff (EBV Elektronik) shows different semiconductors for SPE and explained the benefits of the interoperability with existing components from the automotive sector.
Karl Lehnhoff (EBV Elektronik)

David Bessonen (Telebyte) shows in a live demonstration with their SPE test equipment how APL and SPE devices can be tested automatically.
David Bessonen (Telebyte)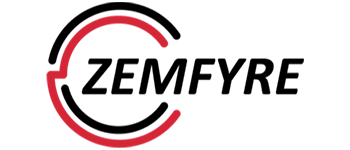 Yuri Luskind (Zemfyre) describes Single Pair Ethernet as a revolutionary technology which solves the problem of an end-to-end ethernet connectivity in industrial networks. He shows an unmanaged SPE switch which can be controlled and locked via app as a great solution for security.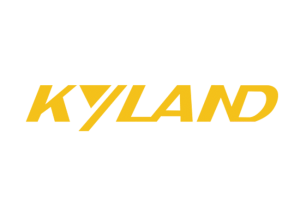 Leo Chen (Kyland) explains AUTBUS, the latest IEC field bus standard which can transmit 100 Mbit/s up to 500-meter distance in a time sensitive network.
Leo Chen (Kyland) – English version
Leo Chen explains in Chinese, where "Kyland" sees the benefits in partnering with the Single Pair Ethernet System Alliance at the Hannover Messe.
Leo Chen (Kyland) – Chinese version

Telegärtner offers you a broad portfolio of services, intuitive handling of products and solutions, and above all: quality made in Germany. It is important to us to find the right solution for our customers. That is why we offer high-quality standard solutions and customized project solutions. In this way, we want to help our customers achieve their goals and thus make them a bit more future-proof.
Daniel Gärtner, Managing Director, Telegärtner Karl Gärtner GmbH

Reichle & De-Massari AG (R&M) has been a leading global supplier of cabling and connectivity solutions for high-end communications networks since 1964. The family-owned company develops, produces and distributes components and systems for communication and data networks. Headquartered in Wetzikon, Switzerland, the company also has production and sales locations in more than 100 countries.
Matthias Gerber, Market Manager LAN Cabling Reichle & De-Massari AG

Rosenberger is one of the world's leading manufacturers of interconnect solutions in high frequency, fiber optic and high voltage technology. The global network always offers customers from a wide range of industries an optimized cost structure and outstanding local service. Rosenberger employs around 11,800 people.
Folke Michelmann, Executive Vice President, Business Area Medical & Industries

Phoenix Contact is your key partner for the integration of Single Pair Ethernet from the device interface to the cabling to the active network component, from the sensors in the field to the PC in the office. As a pioneer in the field of digitalization, Phoenix Contact is developing an integrated product portfolio for this purpose.
Torsten Janwlecke, COO & President Business Area Device Connectors

Together with our customers, we are shaping the digital transformation – with products, solutions and services for Smart Industrial Connectivity and the Industrial Internet of Things. The Weidmüller Group has production facilities, sales companies and representatives in over 80 countries and employs around 5,000 people worldwide.
Jörg Scheer, Executive Vice President Division Device & Field Connectivity