The Technology – Products
More than just a plug. Much more.
The Technology – Products
MORE THAN JUST A PLUG. MUCH MORE.
For us, single pair Ethernet is not just a connector, but an entire infrastructure. That's why we work together. To get to know all the requirements of the industries and users. To bring it all together. And to create new standards.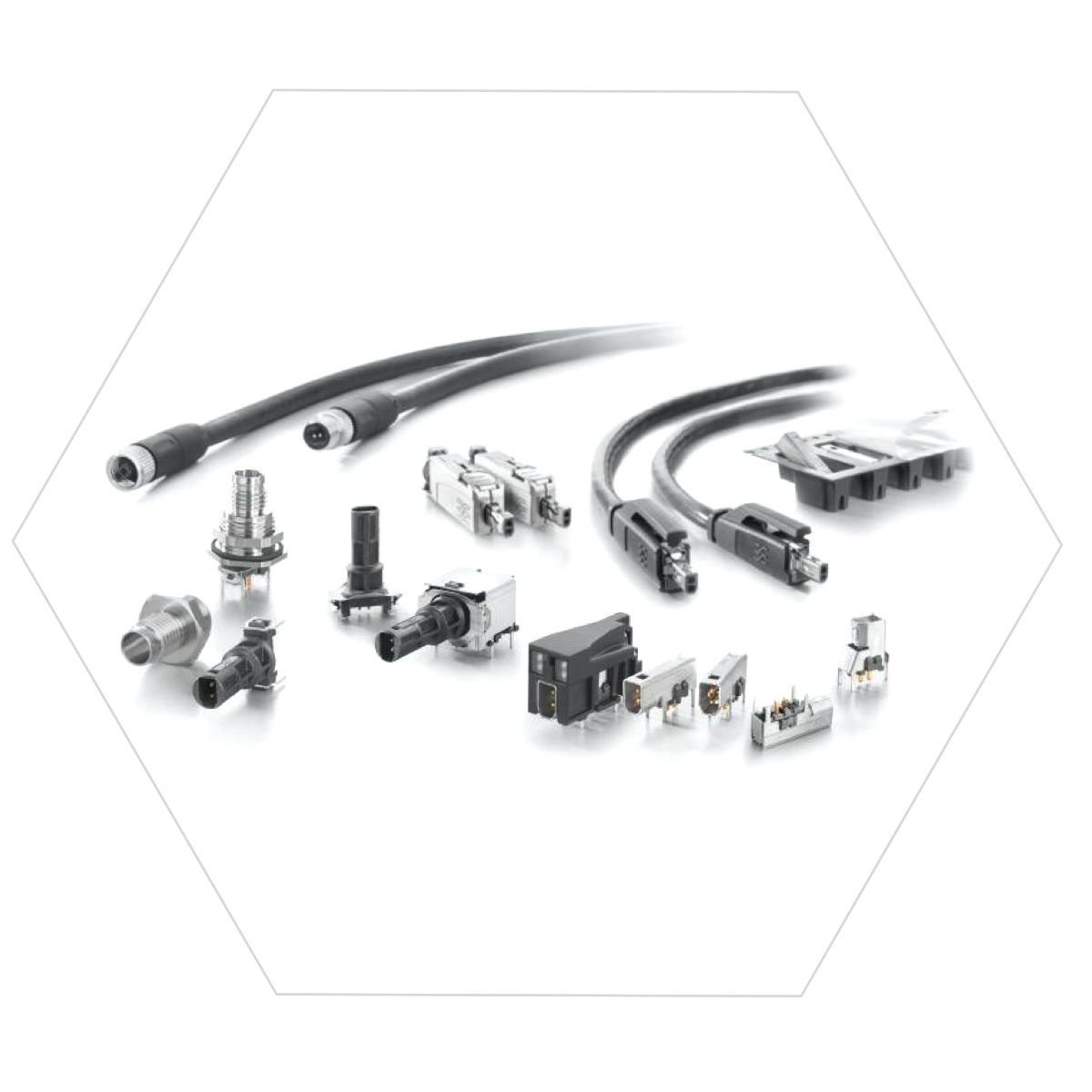 Connectors according uniform standards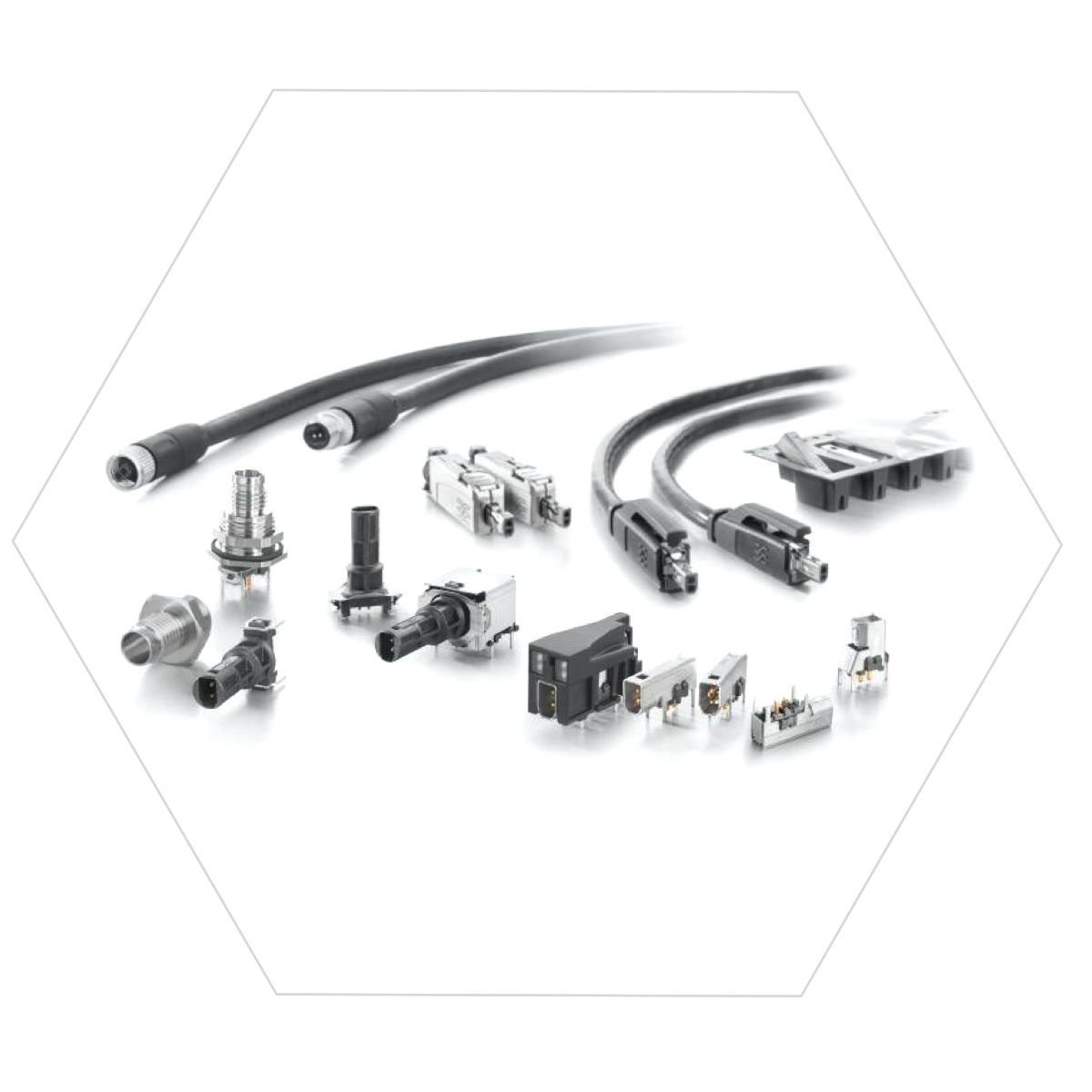 Standardized mating faces form the basis for barrier-free networking of components, cables and connectors. Leading connector manufacturers are currently driving the development of a standardized mating face significantly. The developments range from IP20 to IP6x connectors. For industrial cabling in IP67, which is suitable for harsh field use, the mating face was developed according to IEC 63171-5. It is preferably intended for M8 connector systems in the senosoric sector. A mating face in accordance with IEC 63171-2 has been developed for control cabinet wiring in IP20. It enables double the port density compared to RJ45 interfaces due to its compact dimensions.
Single and multiport plug-ins with high packing densities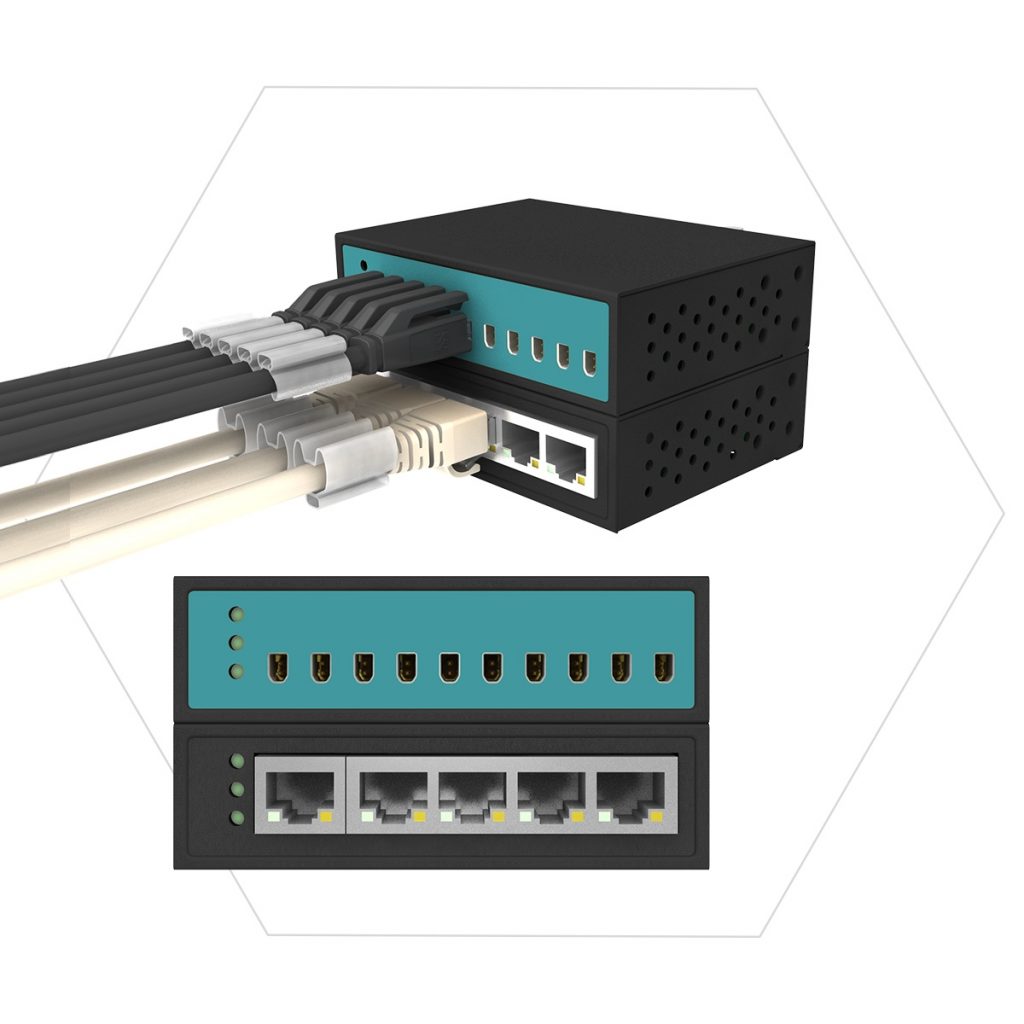 The plug-ins according to IEC 63171-2 are currently the most compact connector system for SPE applications. It saves up to 50% space compared to RJ45 interfaces. The vertical arrangement of the two contacts enables a very high packing density. This allows device builders to save important board space and build smaller devices. This reduces port costs during device construction and effectively saves space in the control cabinet.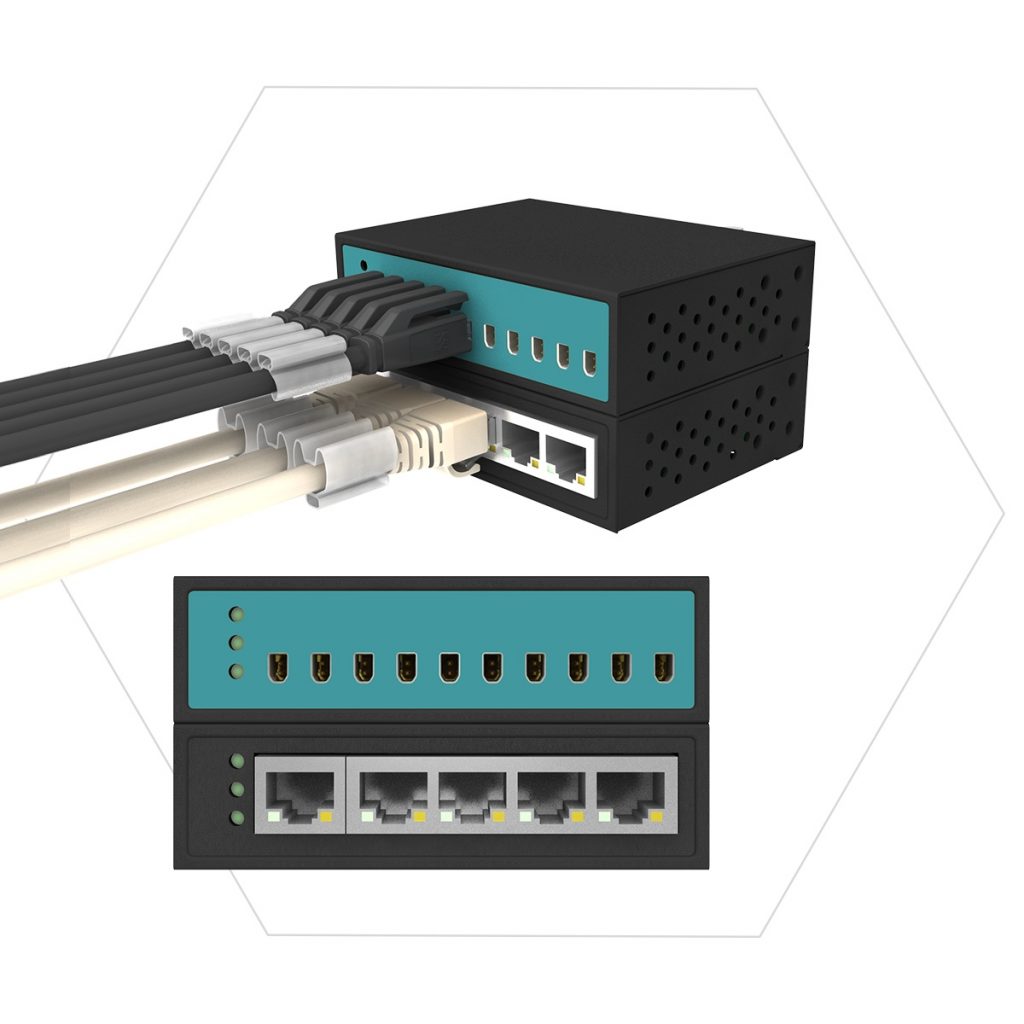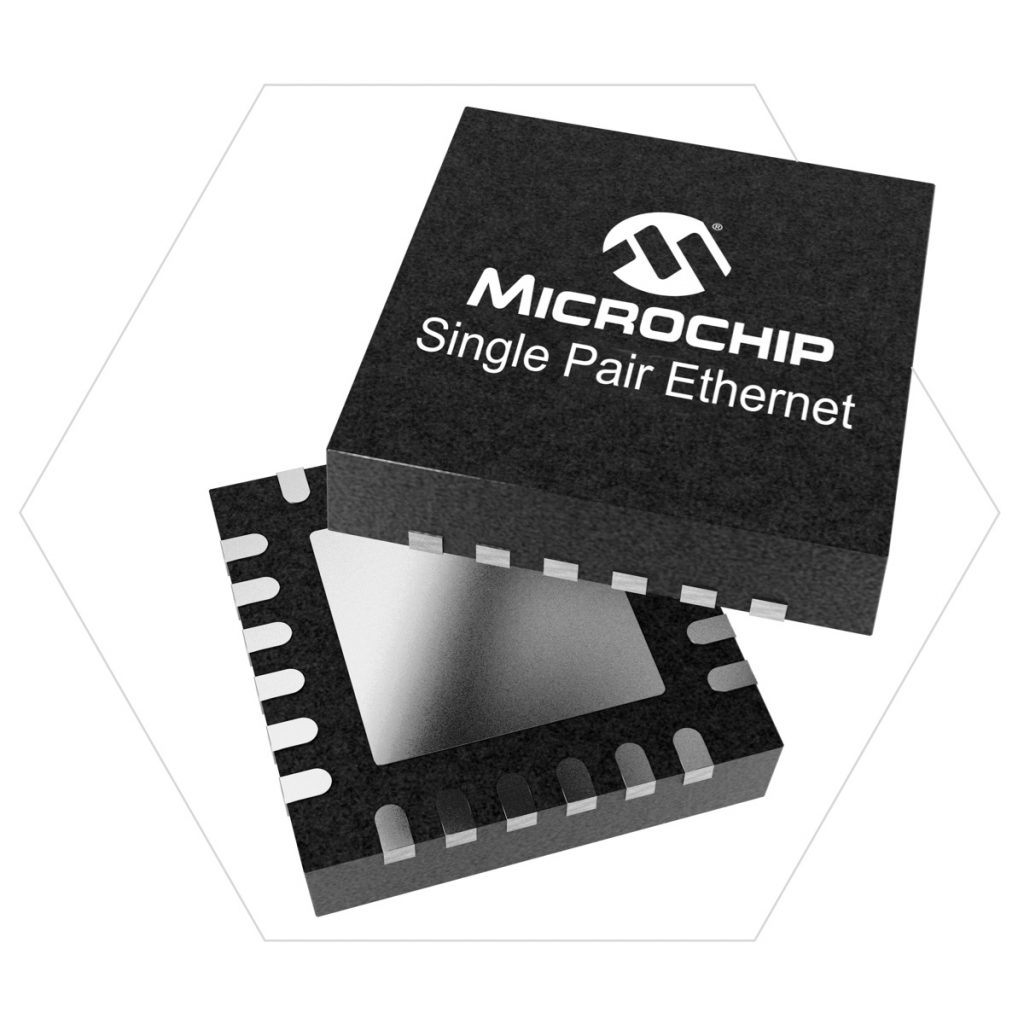 Semiconductor components are integral to the intelligence of Industry 4.0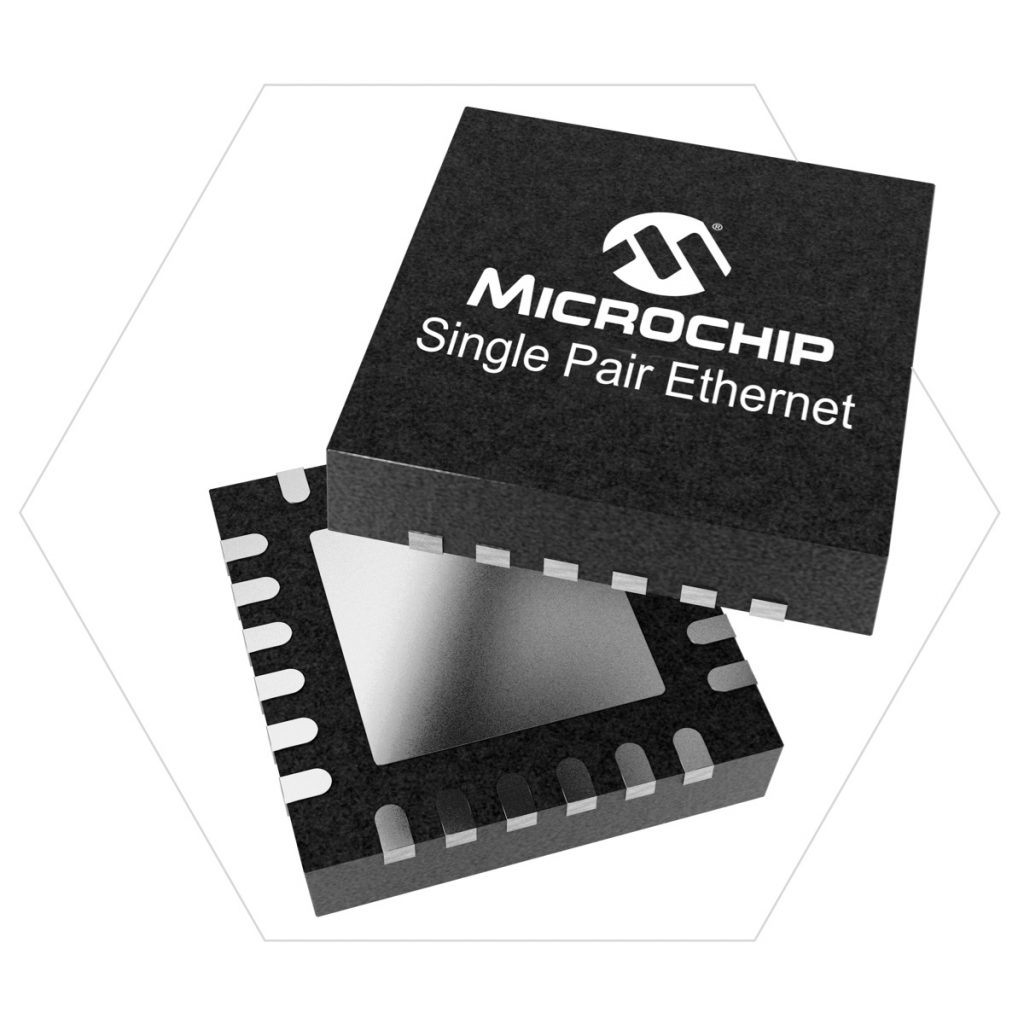 The highly integrated chips offer different communication speeds such as 10/100 or Gigabit over a single twisted pair line and combine the functionality of multiple discrete devices in an ultra-small package with low power consumption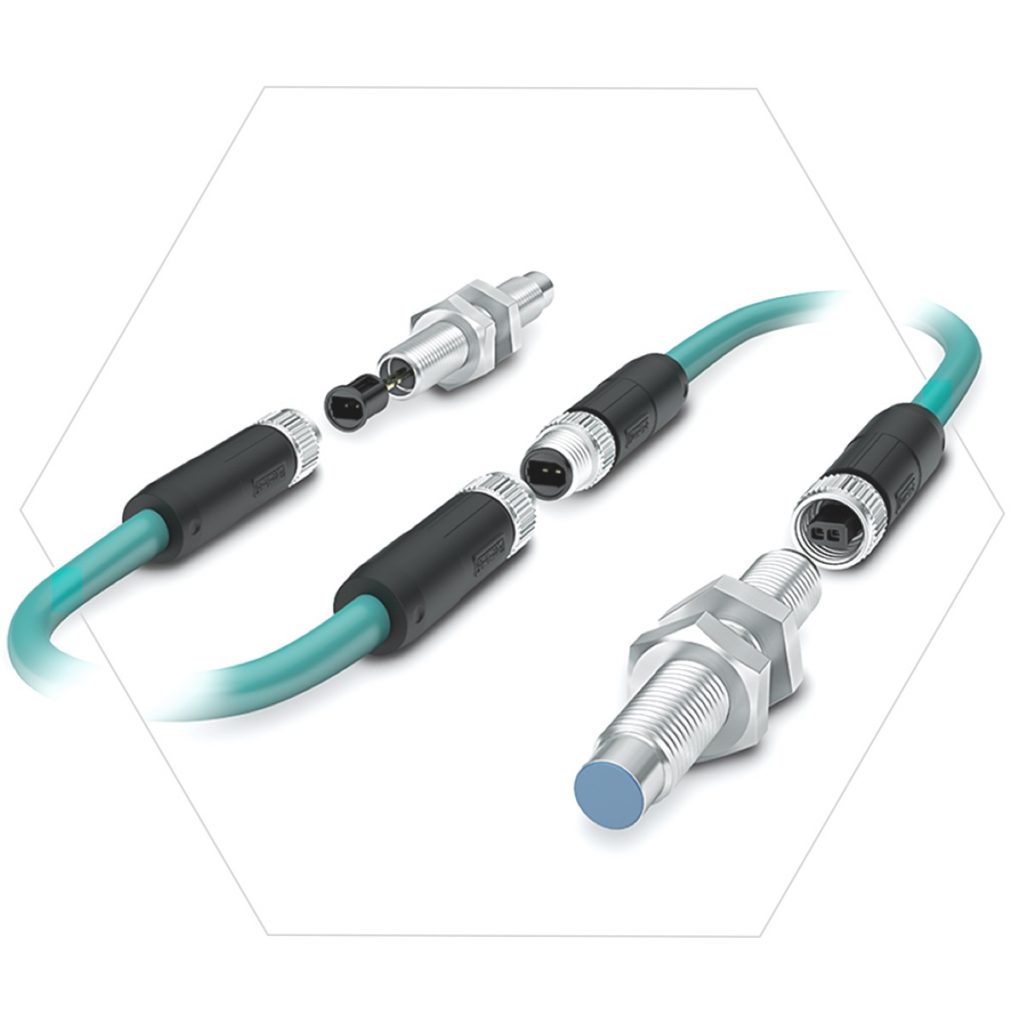 Plug and socket variants for established inductive sensors and flying leads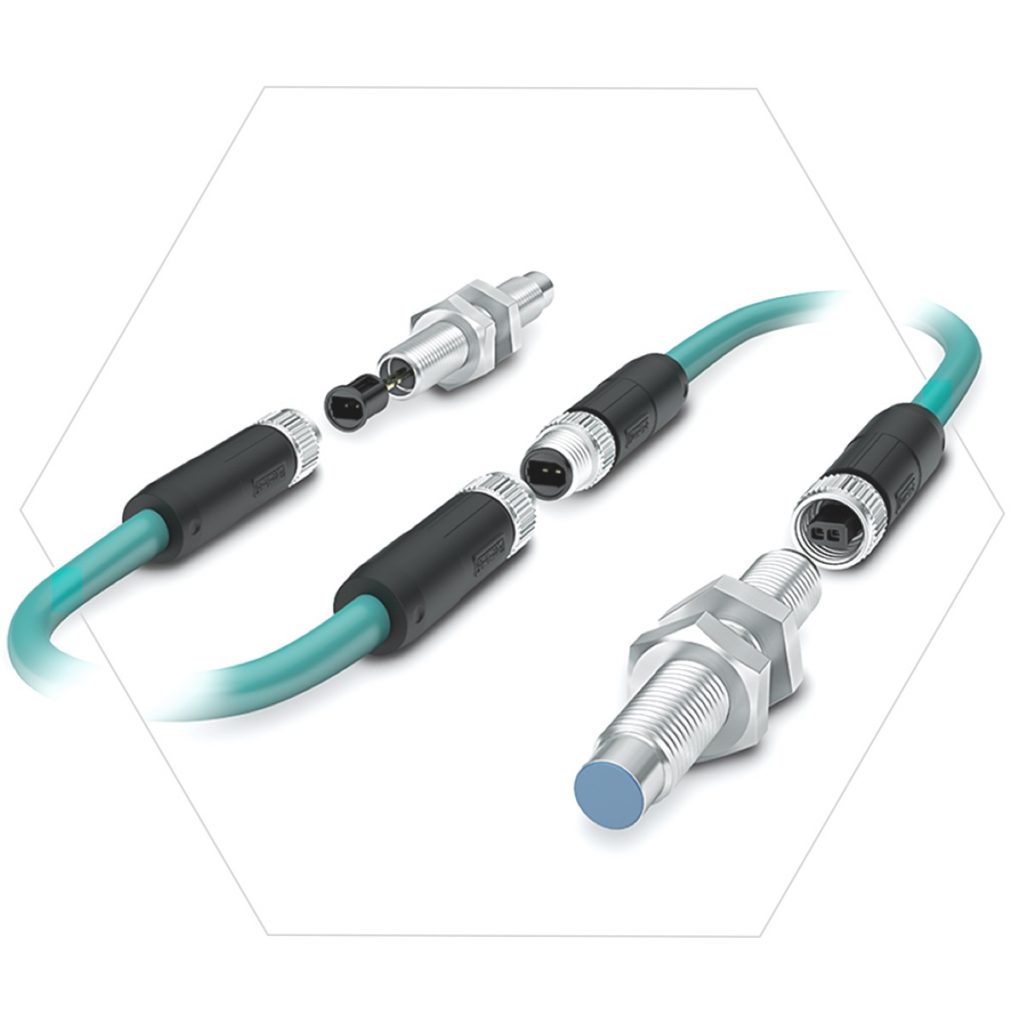 The mating face according to IEC 63171-5 allows full integration into standard M8 components due to its compact design. This opens up all possibilities at the field level: flying cable connections can be implemented as well as device connections with
Pin and socket contacts. Even the integration of the SPE interface into established inductive sensors is thus possible.
Plug-and-play even with existing cabling infrastructures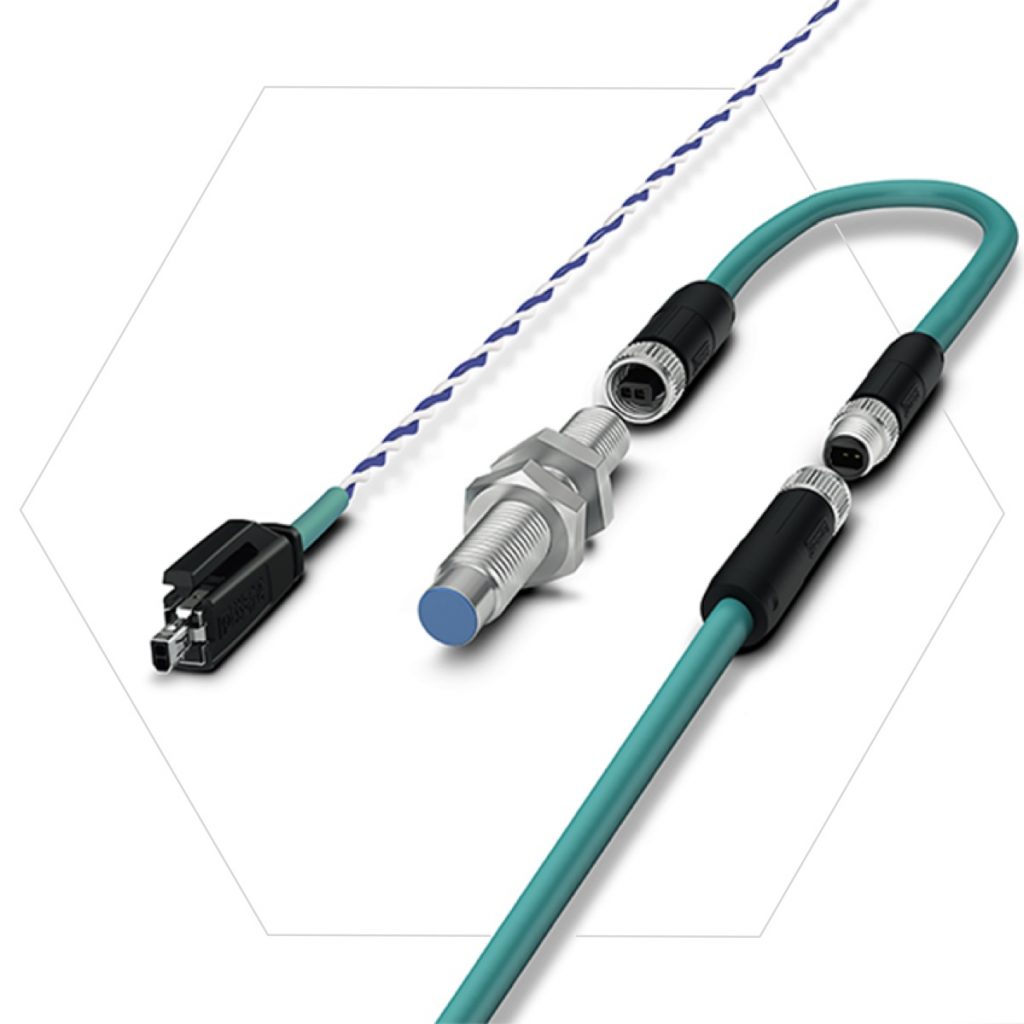 The mating face according to IEC 63171-2 can also be used for existing cabling infrastructures thanks to the use of RJ45 adapters. Especially in the field of building cabling, this is a decisive advantage.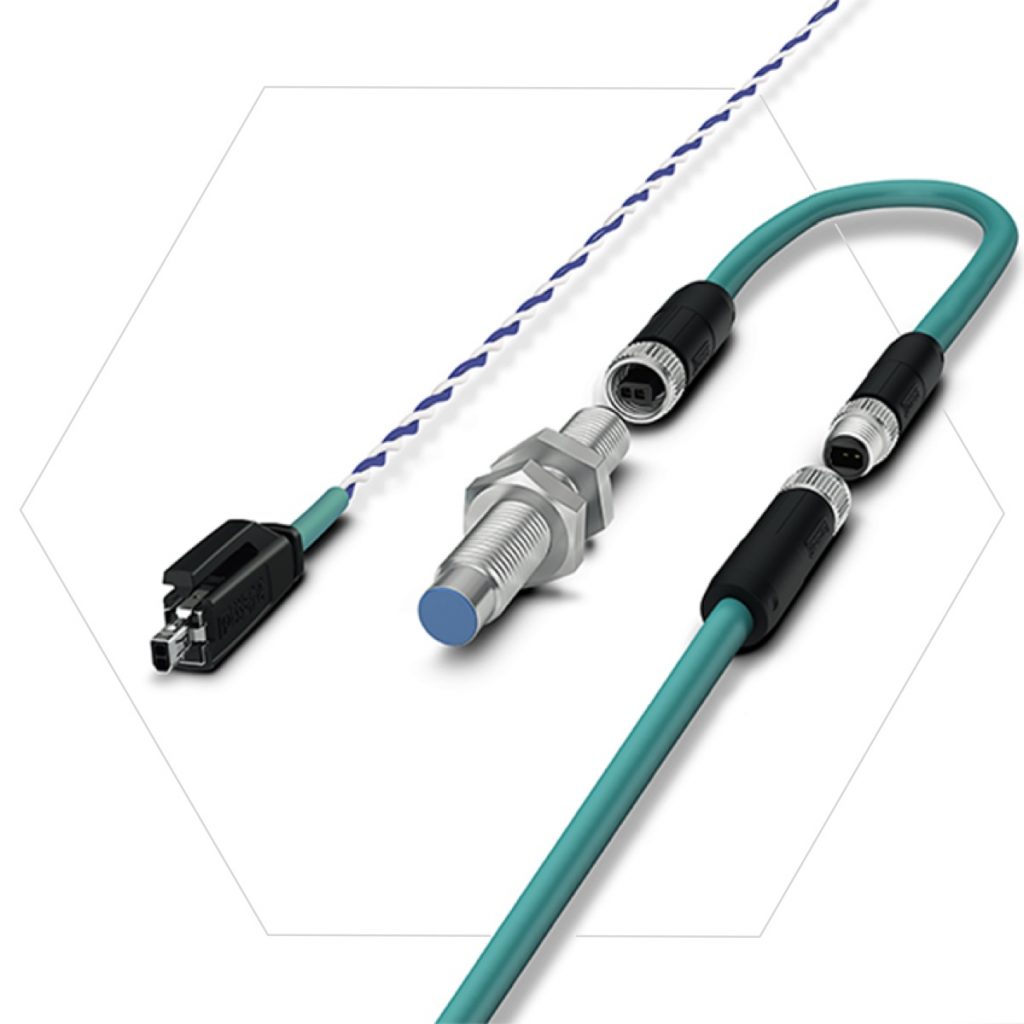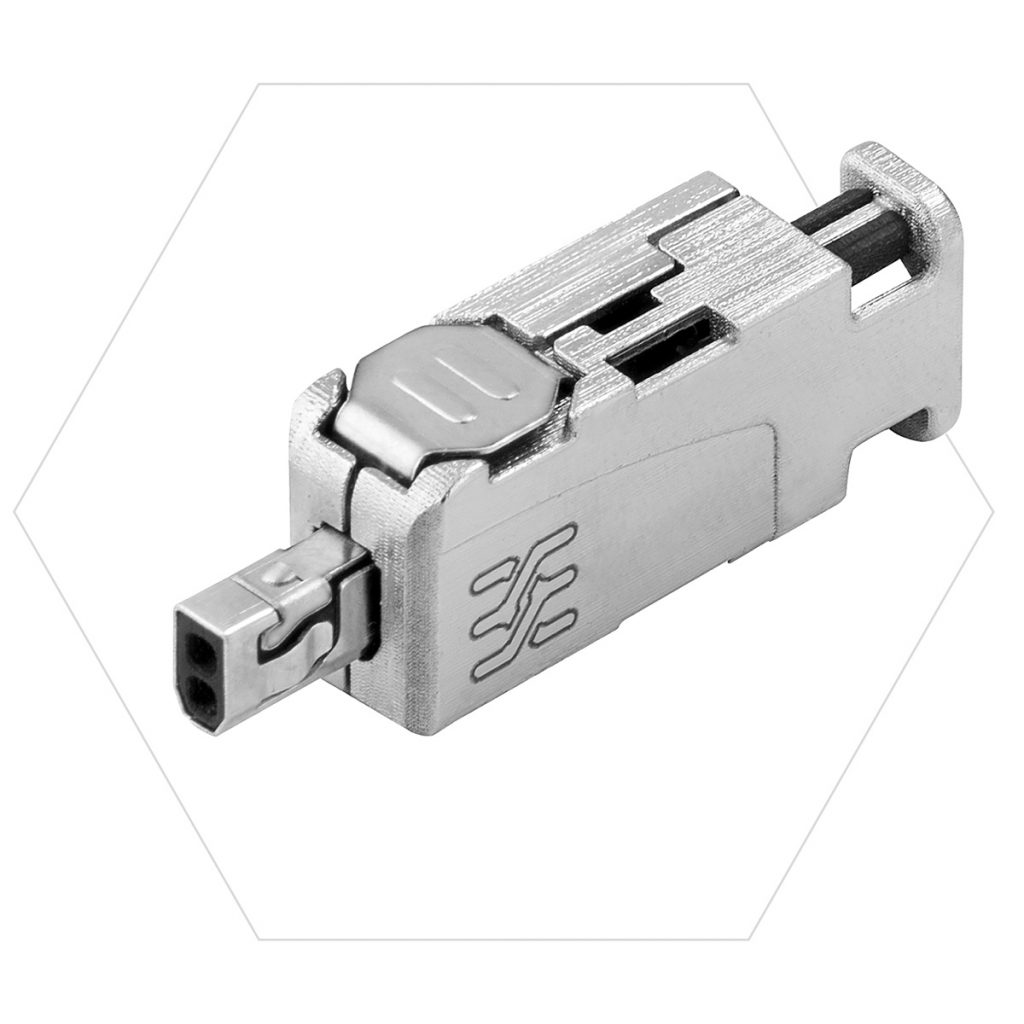 Field-terminable connectors and pre-assembled patch cords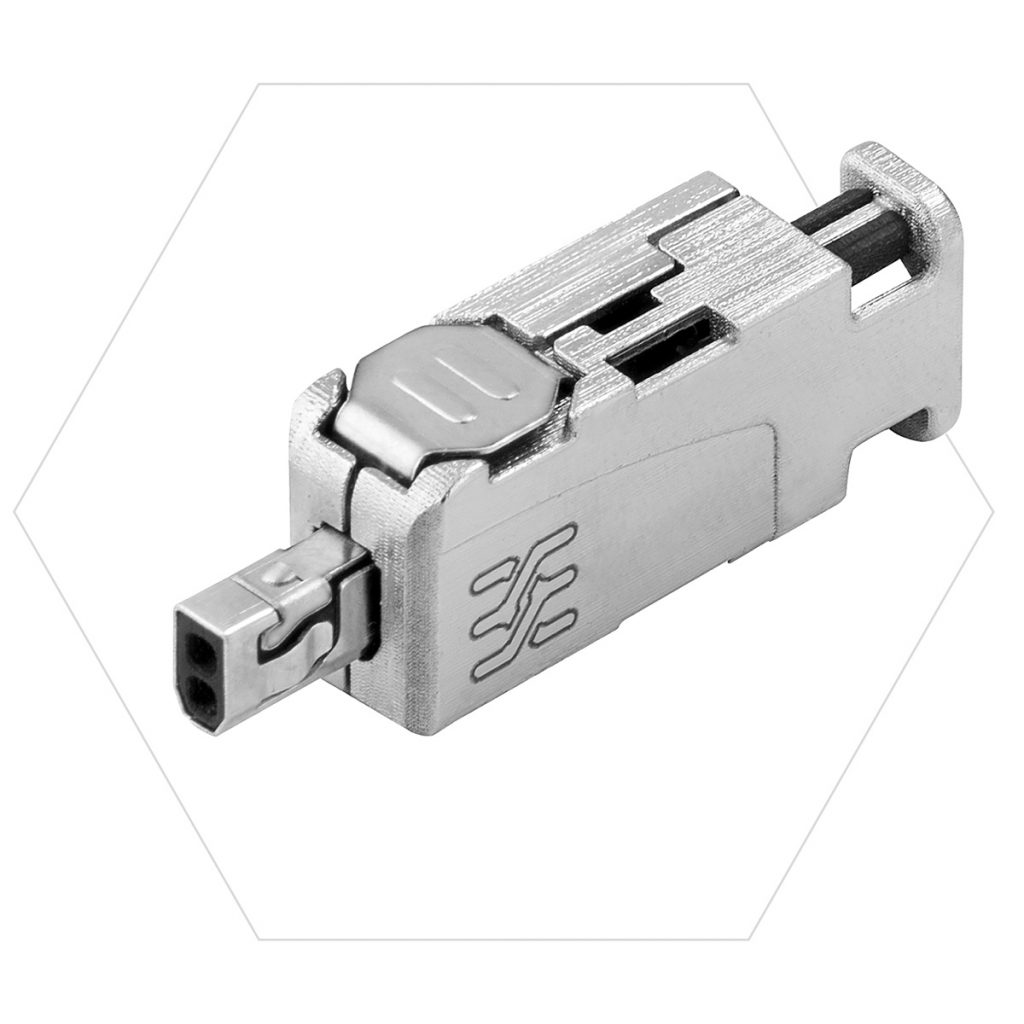 For more flexibility in the field, we offer pre-assembled patch cables in different lengths as well as field-terminated connectors with IDC quick-connect technology.
Multifunction Cable Certifier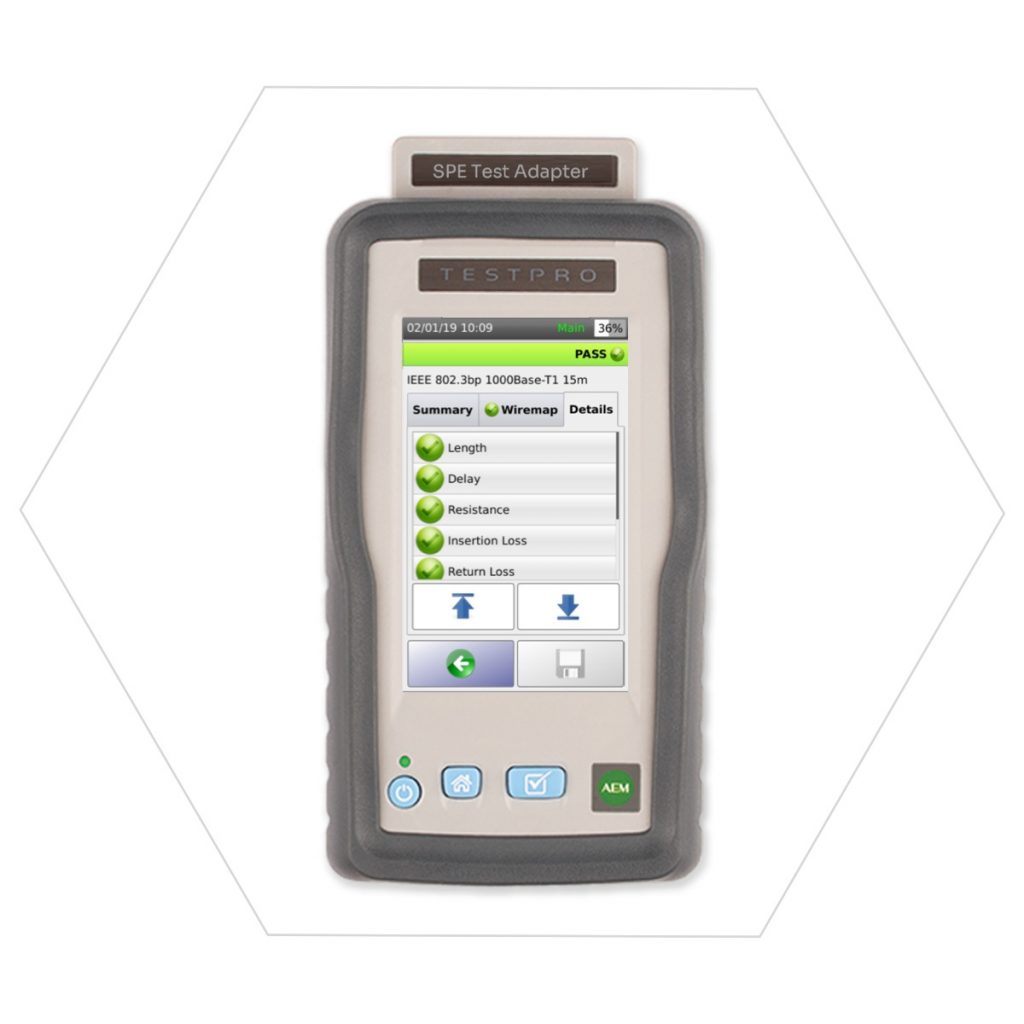 Multifunction cable certifiers offer a range of test functions through hot-swappable test adapters. The test equipment supports standards-based certification of single pair Ethernet, such as TIA 568.5 (in draft), ISO/IEC TR 11801-9906-2020 and SPE field test standards TIA 5071 (in draft), IEC-61395-4 (in draft) with test capabilities up to 1800 meters.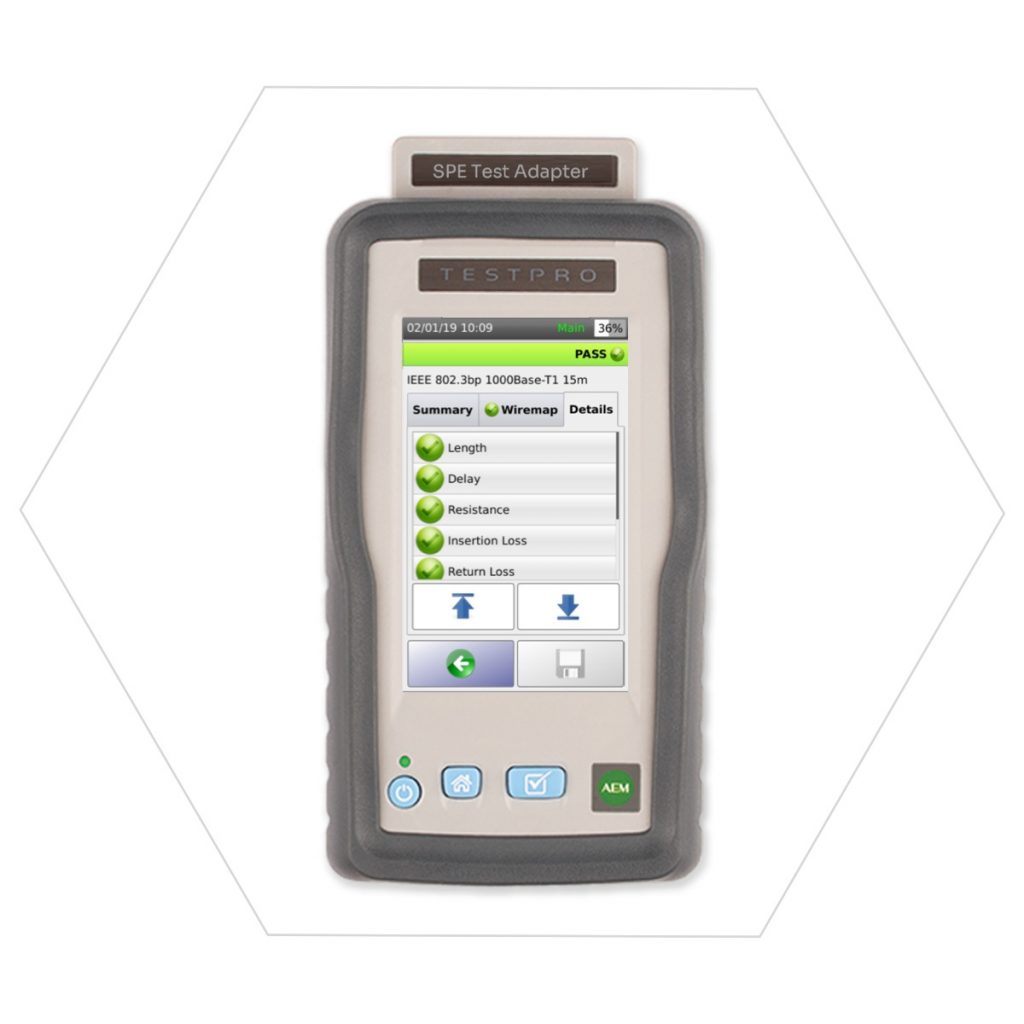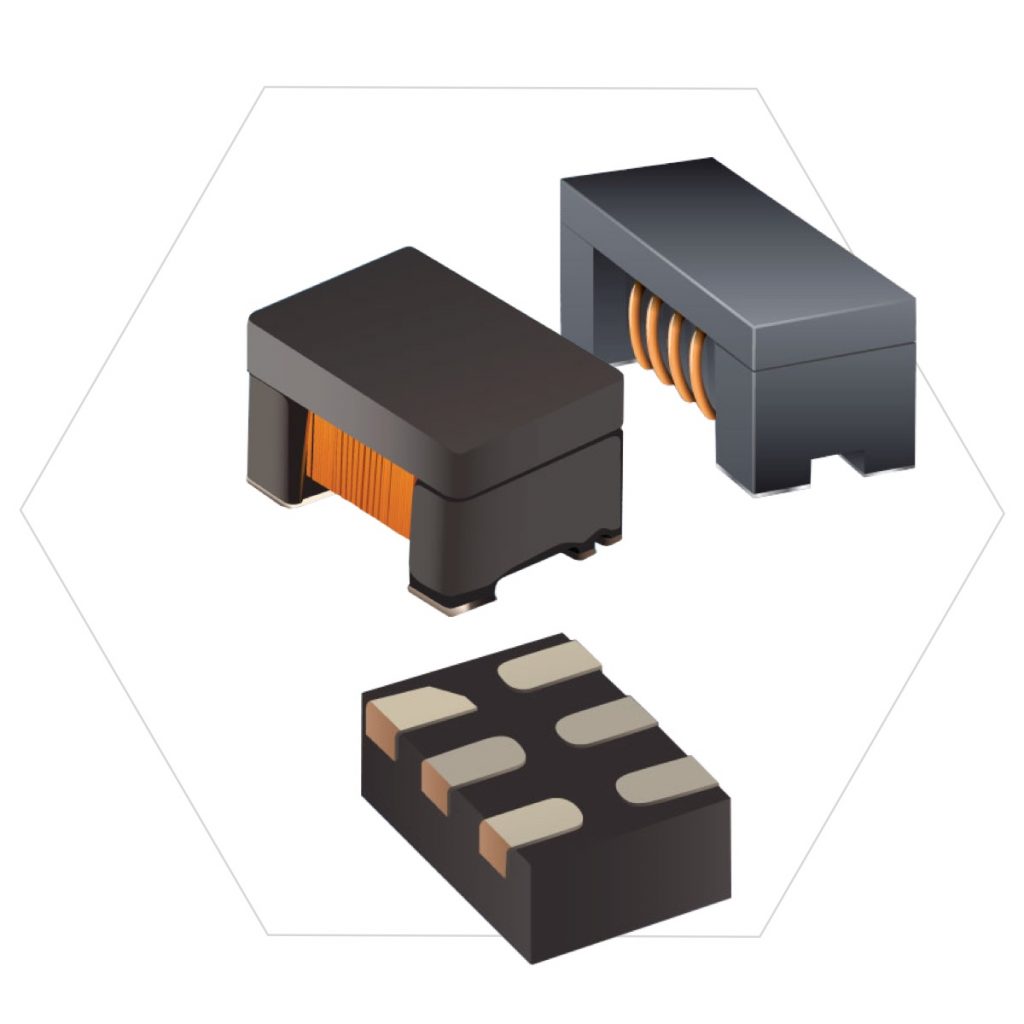 Diode arrays for data lines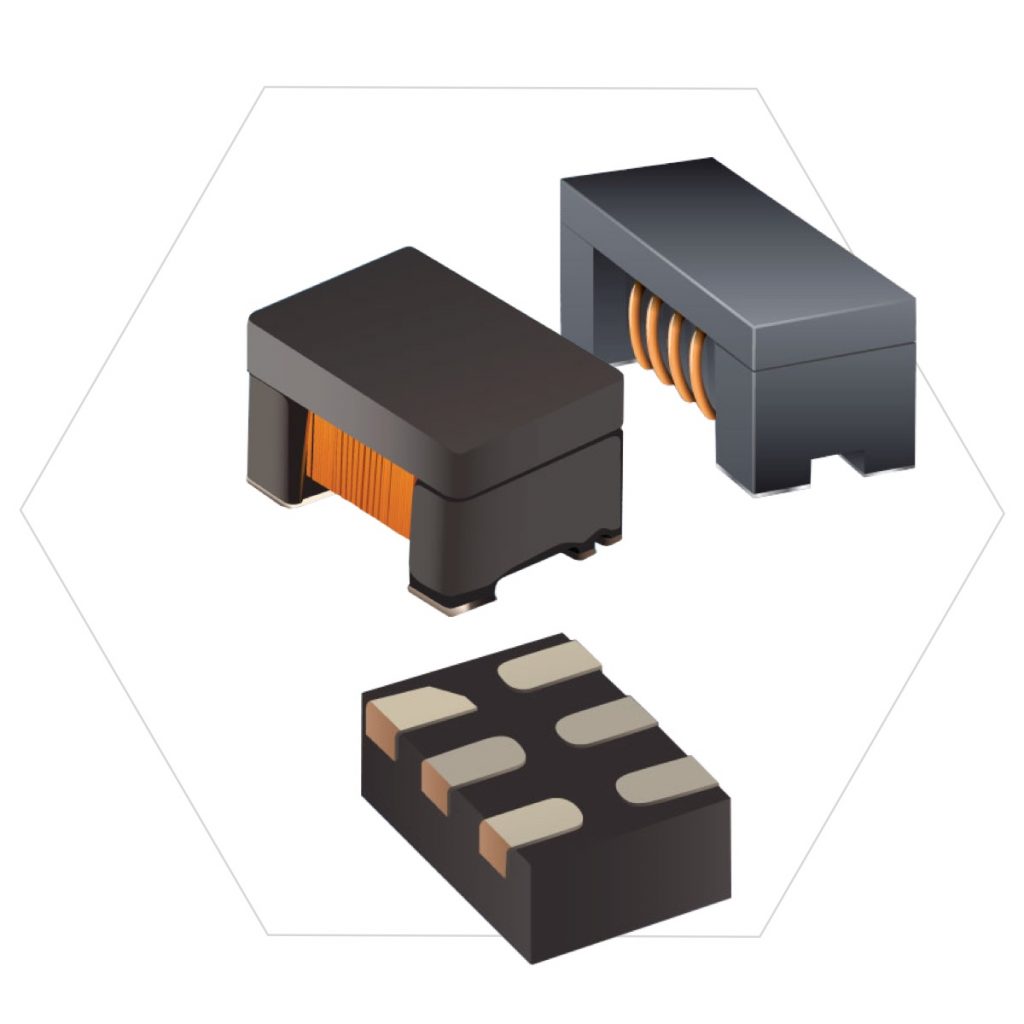 Diode arrays provide surge protection for 2-wire data lines against ESD, CDE and EFT. They meet the requirements of IEC 61000-4-2 for ESD.
The extremely low capacitance of the diode array of only typ. 0.04 pF between the I/O lines allows the use with high speed data lines with transfer rates in the Gbps range.
The flow-through cable routing supports impedance matching of the data lines and its dimensions are extremely compact.
Complete cabling channel with IEC 63171-1 and IEC 63171-2 interfaces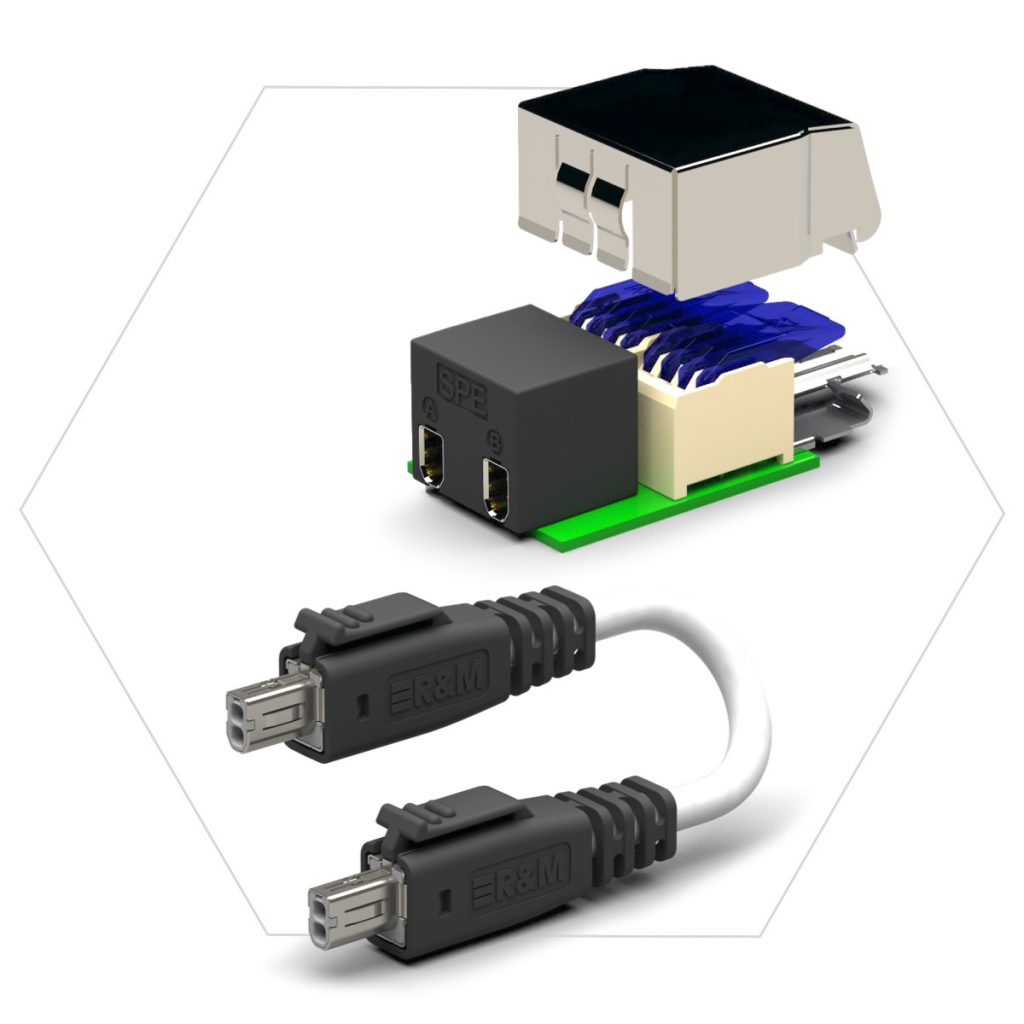 Complete SPE cabling solution from the socket or 19" panel to the installation cable and patch cable: end-to-end connectivity for all MICE1 use cases. Users can choose between the two most promising connector types: Connectors according to IEC 63171-1 and according to IEC 63171-2.